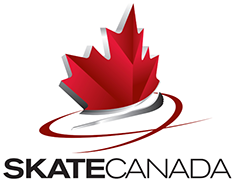 The Tavistock & District Skating Club offers Skate Canada programs.
CANSKATE

Learn-to-skate program for all skaters. Whether this will lead you into hockey or figure skating, it is a program for anyone wanting to learn to basic skills (forward, backward, stop, turn).
The Canskate program is offered on Sundays in two sessions:
Pre-Canskate - for very young skaters who have limited, if any, experience on skates.
Canskate - for skaters who have completed Pre-Canskate or who are at least 6 years old.
To register for our Canskate programs, please visit our Registration page.
STARSKATE

Junior STAR (formerly 'JUNIOR') - Skaters who have, or are nearing, completion of the Canskate levels. Intro Star skaters will get 60 min coach directed time and may wish to begin taking private lessons from a certified Skate Canada coach.

STAR A (formerly 'INTERMEDIATE') - For skaters at the Star 1 and Star 2 level, who are taking private lessons and are ready for individual practice. These skaters work on the different disciplines offered in Starskate including Skills, Freeskate and Dance. All Star A skaters will get 30 min of group time (10 min skills, 10 min freeskate and 10 min dance) every session by a club coach.


STAR B - must be one of 2: age 13+ or passed 2 of 3 Sr Bronze dances. All Star B skaters will get 30 min of group time (10 min skills, 10 min freeskate and 10 min dance) every session by a club coach.
STAR C (formerly 'SENIOR') – For skaters who have reached a more advanced skating level (faster, stronger and higher test level).
The STARSkate sessions are offered on Sundays, Tuesdays and Thursdays.
SYNCHROSKATE (with Team Unity)
Synchronized skating, or "synchro" is a specialized discipline of skating involving groups of eight or more skaters performing various group formations and maneuvers. The objective is for the team to perform as one unit executing circles, blocks, lines, wheels and intersections in unison to the music, while demonstrating quality edges, power and flow. Skate Canada's SynchroSkate program includes a number of Synchronized Skating categories which accommodate skaters at any age and skill level.
We have both adult and youth teams skating under the Team Unity name:
Beginner
Juvenile
Intermediate
Adult 1
Adult 2
Adult 3
Our youth teams practice on Thursday evenings, with the exception of the Intermediate team which practices Sunday evenings in Stratford at the Rotary Complex.
For more information about our Team Unity synchro teams, please visit our Team Unity website, or our Facebook page.
Bottom Content Title
This is an additional section to be able to add content